Planning corporate events for any important stakeholder can feel overwhelming, especially if this task is not your only job function. Half the battle is finding the right idea that fits your ideal audience and attracts the RSVPs you want. Whether you're entertaining current clients, potential customers, project funders, or your employees— generating interest and excitement in your event begins with ideation. Here are some corporate event ideas to get your creativity generating to create the Best.Day.Ever—
Virtual Sports Watch Party
Virtual events are not going anywhere. It has become easier than ever to meet your stakeholders right where they are with minimal effort and expense on their end. Virtual watch parties for sporting events are a great way to build relationships and keep your guests engaged.
With virtual events, personalized details are your key to success. Game-specific curated gift boxes delivered before the event, second-screen gamification experiences, and celebrity appearances adding exclusive color commentary are all ways to personalize and entice genuine engagement from your invitees.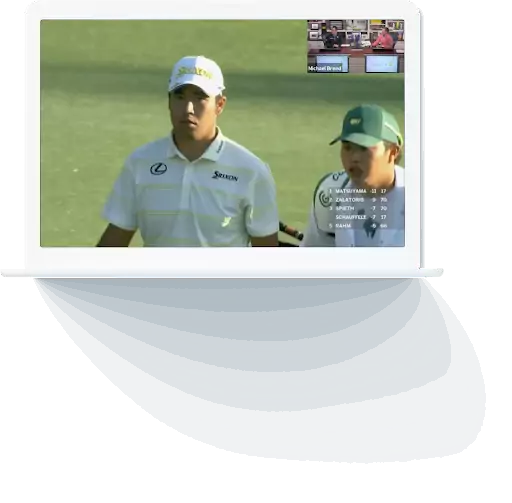 Next-Level Sporting Event Experience
Do you prefer the energy and excitement of an in-person game-day experience? Hosting guests at a sporting event is more than securing the box or tickets. It's all about making your guests feel important, cared for, and appreciated from the time they enter the stadium. By ensuring they receive white-glove service, your guests will feel relaxed and at ease— and that's when the relationship-building magic happens. Check out how BDE made that happen for the Dallas Cowboys.
Virtual Cooking Class
What's more intimate than rolling up your sleeves and cooking some delicious food together? From the comfort of your own kitchen at that! A virtual cooking lesson gives you access to top chefs in the business, with fresh ingredients delivered right to your door. Cook with your host chef and make lasting memories that leave your guests delighted and appetite (for food and good conversation) satiated.
Shake it Up at a Mixology Class
Mocktails or cocktails, the art of mixology is another recipe for a successful and engaging event. Learn a skill or two and get the conversation flowing with discussion prompts and entertaining story-telling from your host mixologist.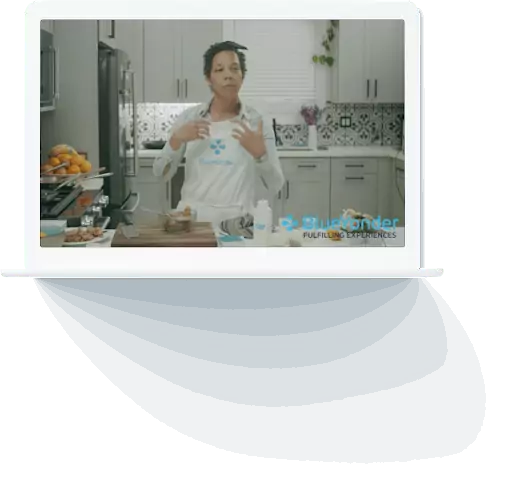 VIP Golf Experience

It is a time-honored tradition to build business relationships on the green. You learn a lot about someone through how they approach the game and often those relationships turn into true friendships by the 18th hole. When planning a golf event for your guests, you'll want to ensure every aspect of their day is easy and well-planned so they can focus on their game and you can focus on your end-game.
Prioritizing the guest list, travel logistics, lodging, gifts, food, competition, and prizes are just some factors to consider when planning your golf event. You have the opportunity to exceed all expectations and provide the best experience ever for your guests.
Company-Wide Digital Contest
A little competition is a perfect way to get employees working together and keep the office dynamic fun and work culture strong! With personalized games made just for you, you'll get maximum engagement with access provided right to your employee's mobile devices or desktop. Plan an interactive trivia experience, coincide with a sporting event for office bragging rights, or start a game of office bingo; the possibility to create something exceptional is at your fingertips. Offer exclusive prizes and ways to engage throughout the event for an added level of engagement.
An interactive game will provide levity to your employee's day, and is a great way to ignite cross-collaboration for departments that otherwise don't get to interact. It can also open communication for employees meeting for the first time as we transition from remote work to in-person meetings.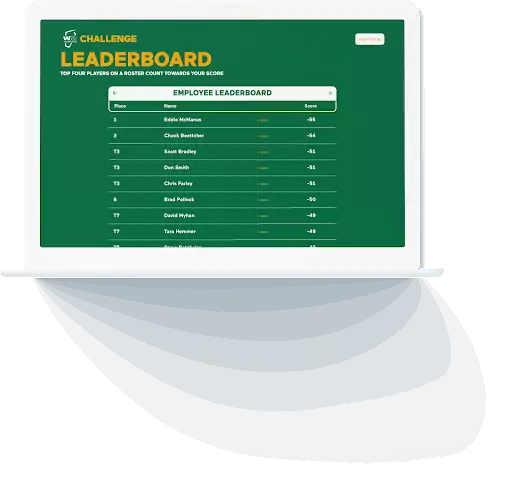 Attend a Concert
Is a beloved artist rolling into town? Maybe a favorite local band is putting on a show? Hosting a group at a concert is a great way to create genuine connections and lasting memories. And again,  don't just stop at securing the tickets— your guest's experience with you begins as soon as they step into the venue. Concierge services will be imperative to take this outing from pretty good to really great.
Host an Industry Super-Star
Who are the changemakers in your industry? Give your employees or stakeholders VIP access to expanded knowledge and insights through an intimate discussion with a super-star in their field. By creating meaningful connections for your group and providing an experience that offers a learning opportunity, you will leave a lasting impression on your guests.
A Private Comedy Show 
Laughing together is a great way to create or deepen relationships. Hosting a comedy show (virtual or in-person) tailored to your guests will be a welcomed break from a typical team building or corporate event— allowing everyone to loosen up, laugh, and create lasting positive memories.
Celebrity Experiences
Whether a celebrity chef, motivational speaker, golf pro, or football star, you can find the perfect celebrity experience for your unique audience. Offering once-in-a-lifetime access will generate excitement and create an experience that will connect your company to a life highlight for your guests. Finding the right partnerships and creating the right connections is critical when planning this type of event, so an agency partner will be beneficial in helping you secure top talent.
 Let's Start Planning
Once you've decided on the perfect corporate event entertainment idea for your ideal audience, it's essential to keep your execution abilities in mind to ensure your guests have the Best.Day.Ever. The BDE team is ready to be your corporate event partner— providing your group with access to VIP experiences, expertise in hospitality, and personal touches that take your event to the next level and leave your guests delighted at every turn.
Are you ready to take your corporate event from idea to execution? Let's talk.