Our Work
We work in lockstep with our clients to understand their organizational goals, determine criteria for success and then deliver purposeful engagements.  Click on the logos below to see how we have created one of a kind curated experience for some of the top brands in the world.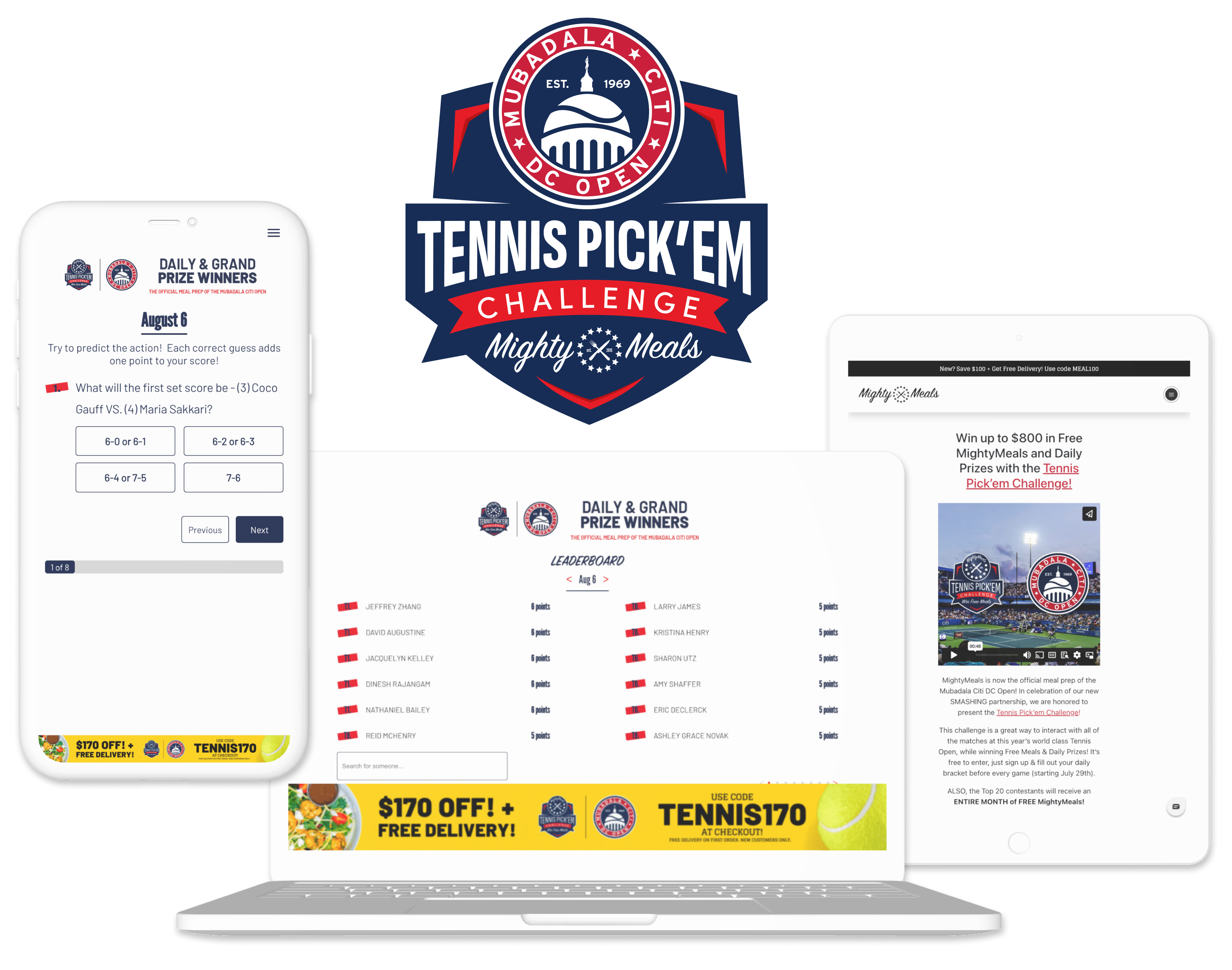 MightyMeals partnered with Best.Day.Ever. to create a gamification-driven activation during the Mubadala DC Citi Open Tennis Tournament. The strategy yielded a 27% organic reach increase, boosted monthly order frequency from 1.37 to 2.39 times, and achieved an exceptional 3,000+% ROI. The intuitive Pick'em challenge and multi-platform integration showcased gamification's potent impact on engagement and brand growth.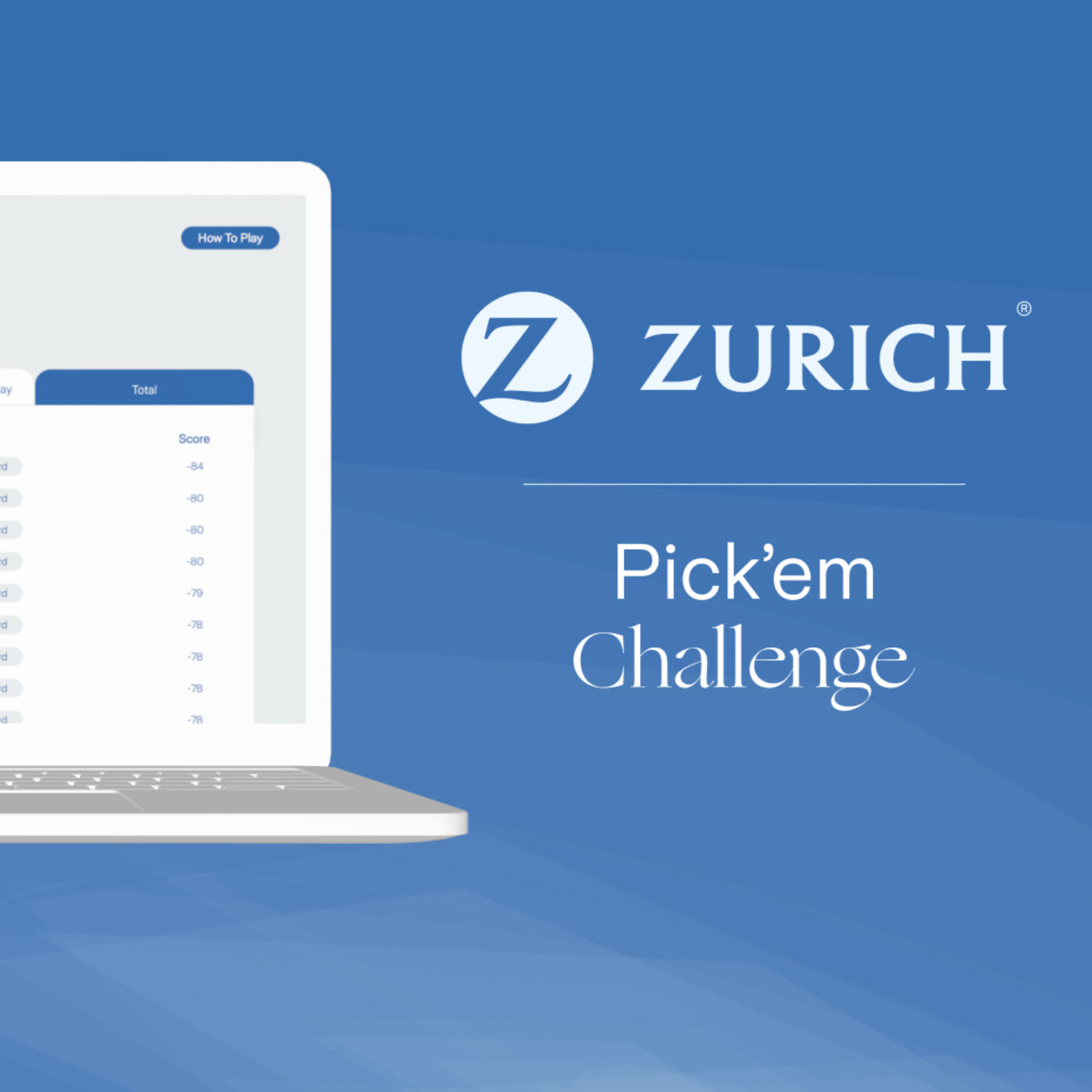 Seeking a way to drive two-way engagement around their title sponsorship on the PGA TOUR, F200 Zurich Insurance engaged with Best.Day.Ever. to develop two unique gamification activations that enabled guests and employees to get in on the action and compete for prizes.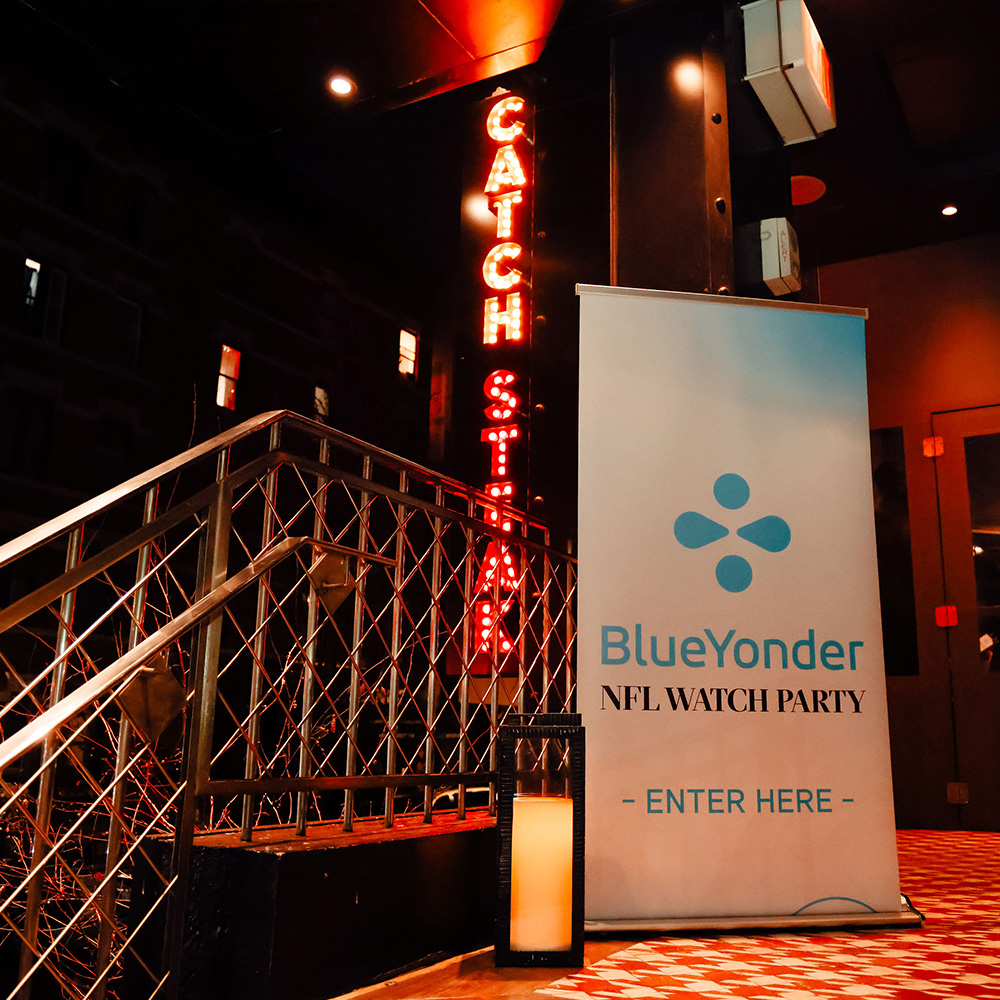 Blue Yonder, the world leader in digital supply chain transformations, was looking to make a major impact at the 2023 NRF Conference. They turned to Best.Day.Ever. to create a one-of-a-kind NFL Watch Party with Eli Manning.
Testimonials
"
The folks at Best.Day.Ever. have a great vision for the future of sports hospitality. They've done a remarkable job creating engagement for our customer touch points at the WM Phoenix Open and quantifying the action through meaningful data. We know an event with this team means our customers will feel rewarded, which gives our sales representatives an enhanced opportunity to foster that relationship. "
– Jeff Spencer, VP, Sales of WM
"
The team at Best.Day.Ever went above and beyond to deliver a premium interactive online game for our guests and employees. The look and feel and overall experience was a good representation of our brand. From design to execution, BDE was easy to work with and we were pleased with the results! "
– Kari Presson, Brand Marketing Director of Zurich
"
Blue Yonder was searching for ways to drive our most valued business relationships forward. Enter Best.Day.Ever., who – through a compelling content series, custom-built games and contests, fantastic influencer appearances, curated food and beverage delivery, and personalized gifts – delivered a Masters Watch Party for our top twenty customers that they will never forget. The white glove service and engaging programming that BDE brought to the table left our most valued relationships feeling like the VIPs they are to us "
– Kevin Iaquinto, EVP & CMO of Blue Yonder
"
The Washington Football Team was searching for a way to enhance the user experience on our newly released second screen experience for fans. When we met with Best.Day.Ever. it immediately became clear that we found a partner willing to collaborate with us and achieve our needs. Their gamification platform seamlessly integrated into our Game Day Live Center and fans have really enjoyed the opportunity to play the Super Bowl Squares Challenge while they cheer on our team. "
– Christian Matthews, VP, Strategy and Sponsorship of The Washington Commanders
"
T2 Tech Group needed a client engagement program that was at the same time unique and worthy of the cause we were celebrating with one of our most valued partners. We hired Best.Day.Ever. because they took the time to understand our client relationships and delivered a virtual event experience that hit delivered on all cylinders. Snackable content, celebrity insights, and fun games & contests seamlessly delivered into the hands of our most valued constituents made for the exact type of engaging experience we were looking to achieve. "
– Kevin Torf, Managing Partner of T2 Technologies
"
That was by far the best golf tournament that I have ever been a part of. Our clients had a great time, our relationships were developed and our brand as a team was expanded. None of that would happen without the work that you guys put into making this happen. You did an incredible job and it was better than my highest expectations. Thank you for continuing to work towards excellence in the midst of what would have or could have been a completely terrible year. "
– Rob Gaudette, EVP, Business of NRG