Earlier this month, the San Francisco 49ers hosted a memorable game against the LA Rams, inviting prospective suite owners to witness the action. Best.Day.Ever., committed to ensuring a captivating experience, was on board to keep the guests engaged until the final whistle.
Prioritizing Engagement
Elevating guest engagement was a topmost goal for the 49ers this season. To accomplish this, we strategically set up a Super Bowl squares game in their luxury suite, fostering friendly competition and stimulating meaningful discussions among the prospects and their staff.
Encouraging Participation
Our first course of action was to encourage active participation among the attendees as they entered the suite. By personally approaching guests and providing answers to their queries about the experience, we successfully persuaded everyone to take part. Simplifying the sign-up process, we made use of tablets and QR codes, allowing guests to stay updated on live scores through their smartphones.
Displaying the Leaderboard
To build excitement and promote conversations, we displayed the leaderboard on suite screens, instantly captivating our guests' attention upon arrival. Witnessing their names featured on the board after signing up fueled their enthusiasm for the game, leading to dynamic discussions throughout the event.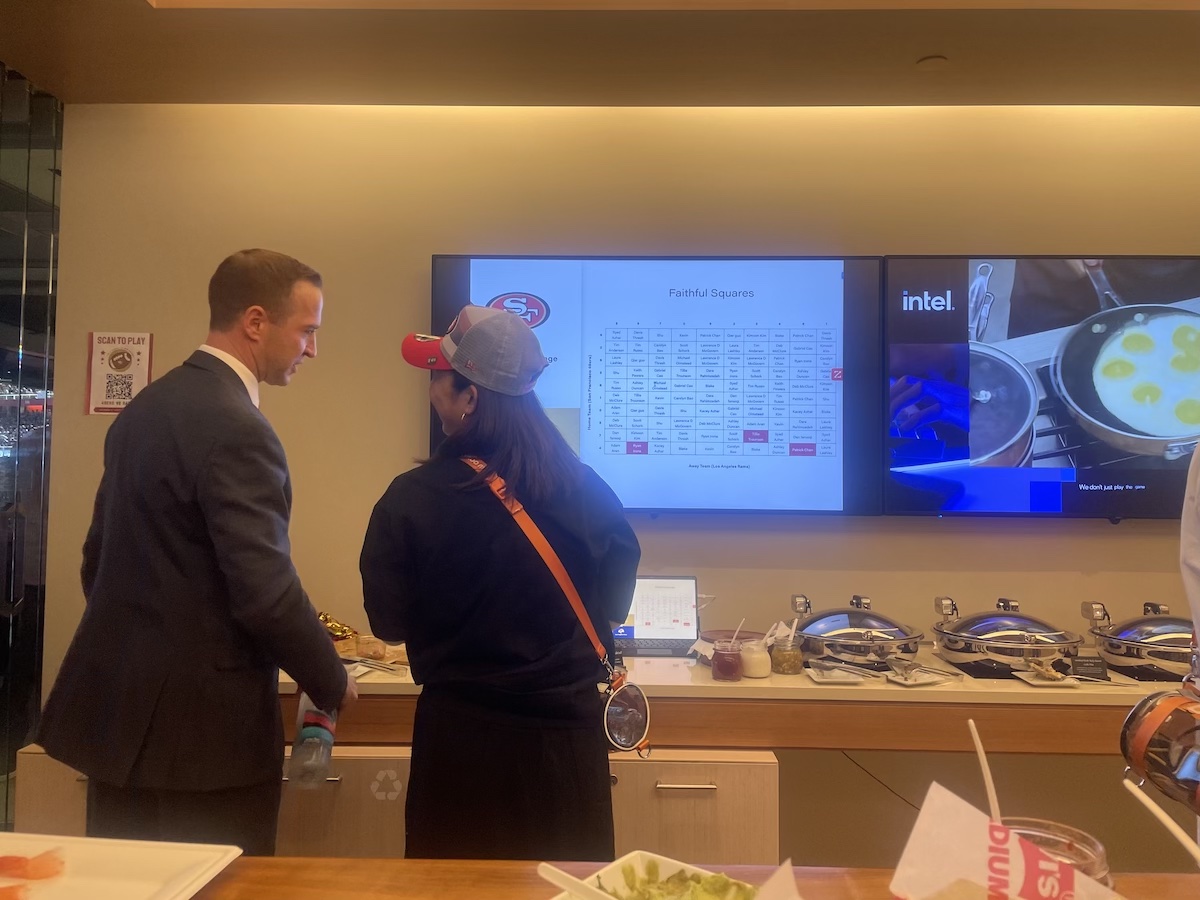 100% Participation Secured
Our proactive approach resulted in an impressive achievement – 100% participation from all the attendees. This valuable data provided team representatives with crucial insights for further relationship-building with each individual.
Engaged Until the End
From the heart-pounding fly-over during the national anthem to the surprise appearance of Blake Anderson (of Workaholics fame), and the continuous thrill of our squares game, the guests were thoroughly entertained and delighted. With prizes distributed every quarter, including autographed Jimmy G and Fred Warner footballs, the competition and enticing rewards ensured no one left early and kept everyone actively engaged until the very last moment.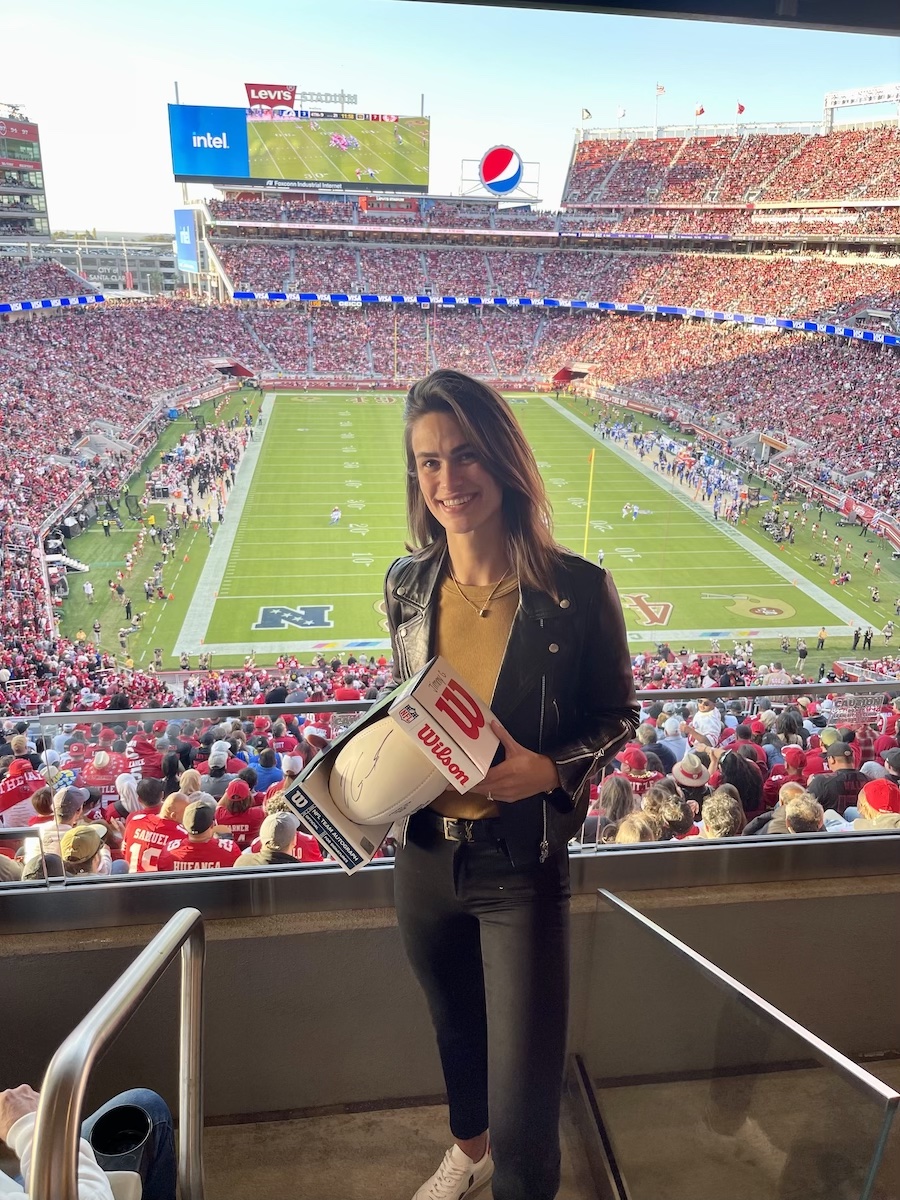 Fuel for the Follow-Up
Post-event communication plays a vital role in nurturing leads and fostering client relationships. Incorporating fun and engaging elements into your events provides valuable fuel for follow-up conversations. By referencing game elements, congratulating prize winners, or sharing event photos, you can establish a genuine and authentic connection with your clients, making your follow-ups more than just business but a true bonding experience.
Best.Day.Ever. offers an exciting opportunity to add a fresh and engaging twist to your upcoming events. By partnering with us, you can guarantee an unforgettable experience for your guests, keeping them fully immersed and creating authentic relationships that last. Are you ready to elevate your event experience? We're eagerly waiting to collaborate with you!