Corporate events can seem like an expensive venture, and the idea of planning and executing one for your company can often fall to the bottom of your priority list as a marketing professional or business owner. While event planning is time-consuming and may require a chunk of budget upfront, it can serve as a valuable tool when done well and designed with your goals in mind.
Check out some of the ways corporate events can help your business:
Intensify Interest in Your Company
Think of planning events as a marketing tool for your company. If you plan the right program, invite the right stakeholders, and provide white-glove service from the first interaction, you naturally create a shared experience that your guests will be buzzing about. Whether they are talking in person or, even better, on their social channels, this word of mouth will bring in more valuable leads for your business.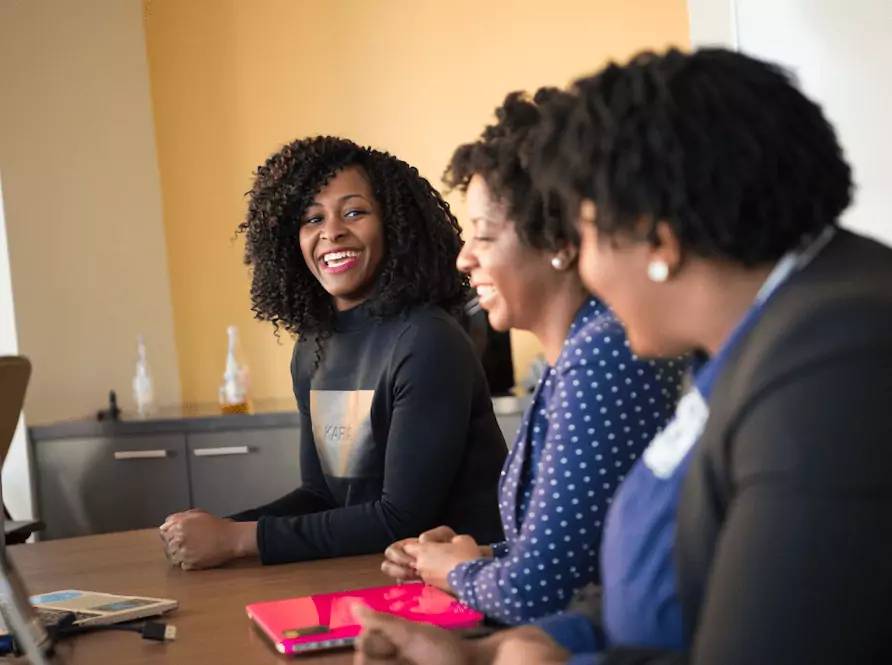 Strengthen Client Partnerships
Working with clients or stakeholders in your company through the usual channels (email, phone call, zoom, etc.) can keep the conversations buttoned up and on a business-minded track. When you open up that communication in an environment that is more relaxed and inviting to new ideas, it allows you and your partners to let your guard down and get creative.
As your topics of conversation expand, you can better understand your client's personal and professional needs, and they can better understand how your company can serve them. Best.Day.Ever. considers every touchpoint an opportunity to deliver some wins.
Generate Content
Generating content for your company can feel like an overwhelming feat, but a good side-effect of hosting events is the opportunity to create a backlog of social media posts, email ideas, blog topics, video assets, photos, and customer testimonials. This allows you to keep the conversation going online long after your event is over, and expand your reach to those that could not attend.
When planning your event, it will be necessary to keep the content collection at the front of your mind— hire an event photographer, set up video for any speakers that may attend, and send a survey asking for feedback about your company soon after the event.
Improve Employee Engagement
Your employees are your most important stakeholder, and the more engaged your employees are, the more profitable your company is. A study by Gallup shows engaged employees result in 21% greater profitability and a 17% increase in productivity. Team-building events allow your team members to collaborate, share experiences, feel appreciated, and open up in creative ways— the perfect recipe for building a strong work culture and strong employee engagement.

Show Your Appreciation
One of the best ways for companies to show their appreciation for their clients, potential clients, or employees is through events designed specifically for their enjoyment. Surprising and delighting your guests with personal touches and ensuring you meet their every need will show that you genuinely care, creating an authentic connection between your guests and your company.
It's all about engagement, and delivering curated event experiences through sports, entertainment, and relevant industry programming will ensure your counterparties feel the love.
Build Loyalty and Trust
That authentic connection you create will naturally build trust and loyalty with your company, ultimately reducing the churn rate and helping to keep your business steady. The more connection your clients feel to your company, the less likely they will look elsewhere for your services. Planning successful events is a great way to edge out your competitors, maintain relationships and build new ones on a solid foundation.
Return on Investment
According to Marketing Charts, the average ROI on events in 2015 was between 25-34%, and with the rise of virtual event experiences, it would be safe to assume this average has increased over the years. As technology allows for events to become increasingly measurable, understanding the direct return on investment from your event has never been easier.
Event marketing is a highly effective channel; whether your KPIs are leads, sales, brand awareness, or thought leadership—this avenue will help you meet your goals and see the return you want.
Creating a space where your clients, company employees, potential clients, or local community members can come together and experience something memorable will leave a lasting impression that goes so much deeper than a catchy tagline or savvy social post. Investing in events and executing them well can pay off in many ways. At Best.Day.Ever., we are here to help you from ideation to execution to relationship management. We're ready to be your event partner— let's get planning.