A look at some of the offerings Best.Day.Ever. brings to premium luxury suites to reward top customers and convert new business
With training camps starting up soon, the NFL season is right around the corner.  Most teams have publicly declared their intentions to host stadium crowds at full-capacity.
Businesses everywhere at chomping at the bit for the chance to get in front of their customers again. The ticket and premium experience market is quickly returning to the forefront of the conversations around fan experience.
The corporate sports hospitality world is back, and customers and prospects alike will be returning with to venues with a fervor to be engaged.
Best.Day.Ever. meets that customer expectation by transforming their experience from observatory to participatory with our proprietary gamification platform.  We use contests and games as a vehicle for two-way engagement, that further rewards top relationships with prizes and experiences to move the sales needle.
Here is a quick look at just some of the games our clients enjoy offering folks they are looking to win over or retain.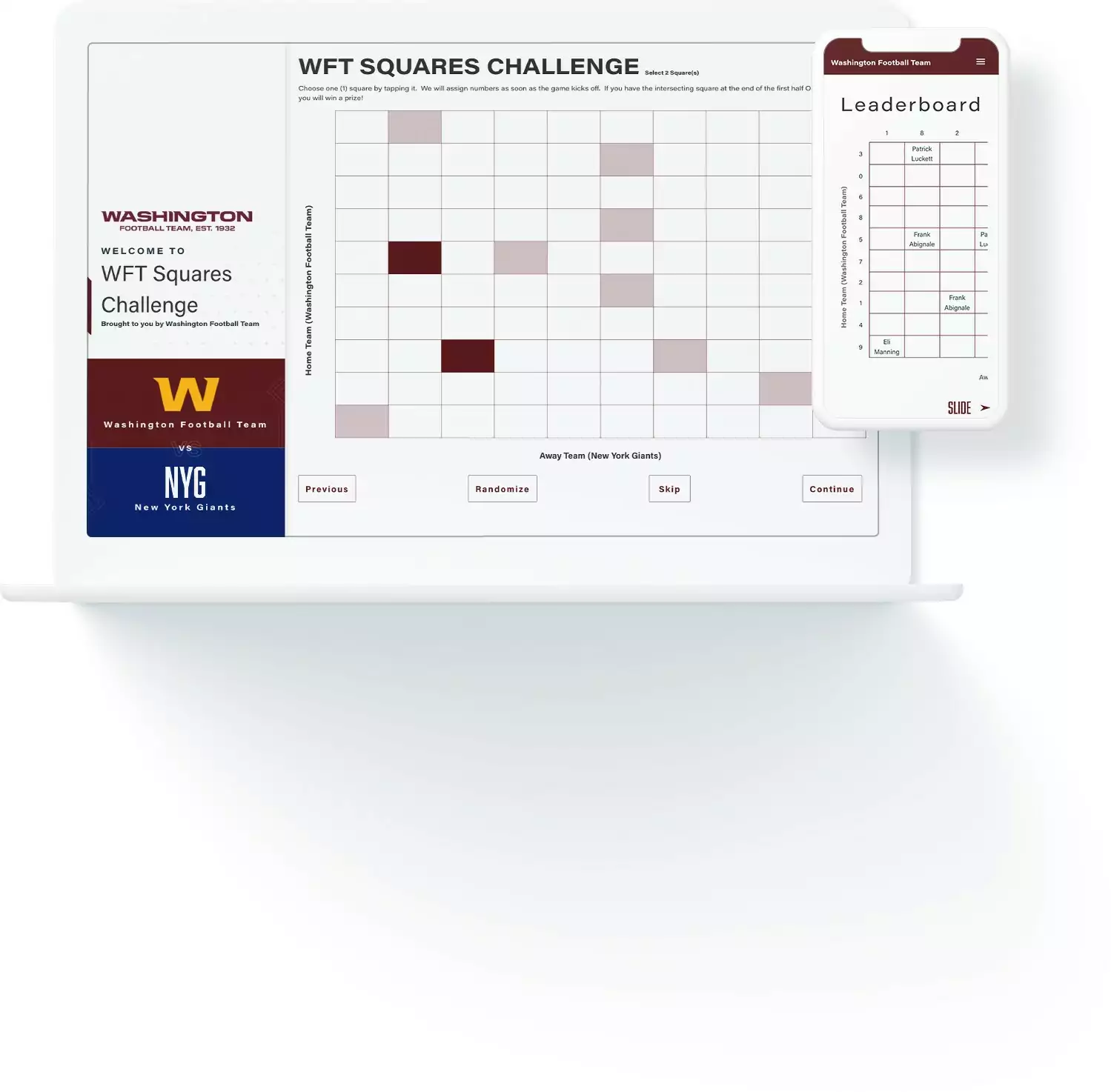 Like any Super Bowl party you have ever been to, the Best.Day.Ever. platform has automated one of football's oldest games.
Set custom number of squares for each guest to fill in
Randomize the numbers on the X & Y axis
Auto-complete any remaining empty squares
Easily switch and replace squares as needed
Declare any number of winners desired
One of the easiest to understand; simply try to predict what will happen in the game. The guest(s) with the most correct will win!
Custom number of "chapters" — can be quarters, halves, or the entire game itself
Set any number of questions for each chapter
Offer a voluntary tie-breaker
Real-time leaderboard engages guests after big-plays and throughout the game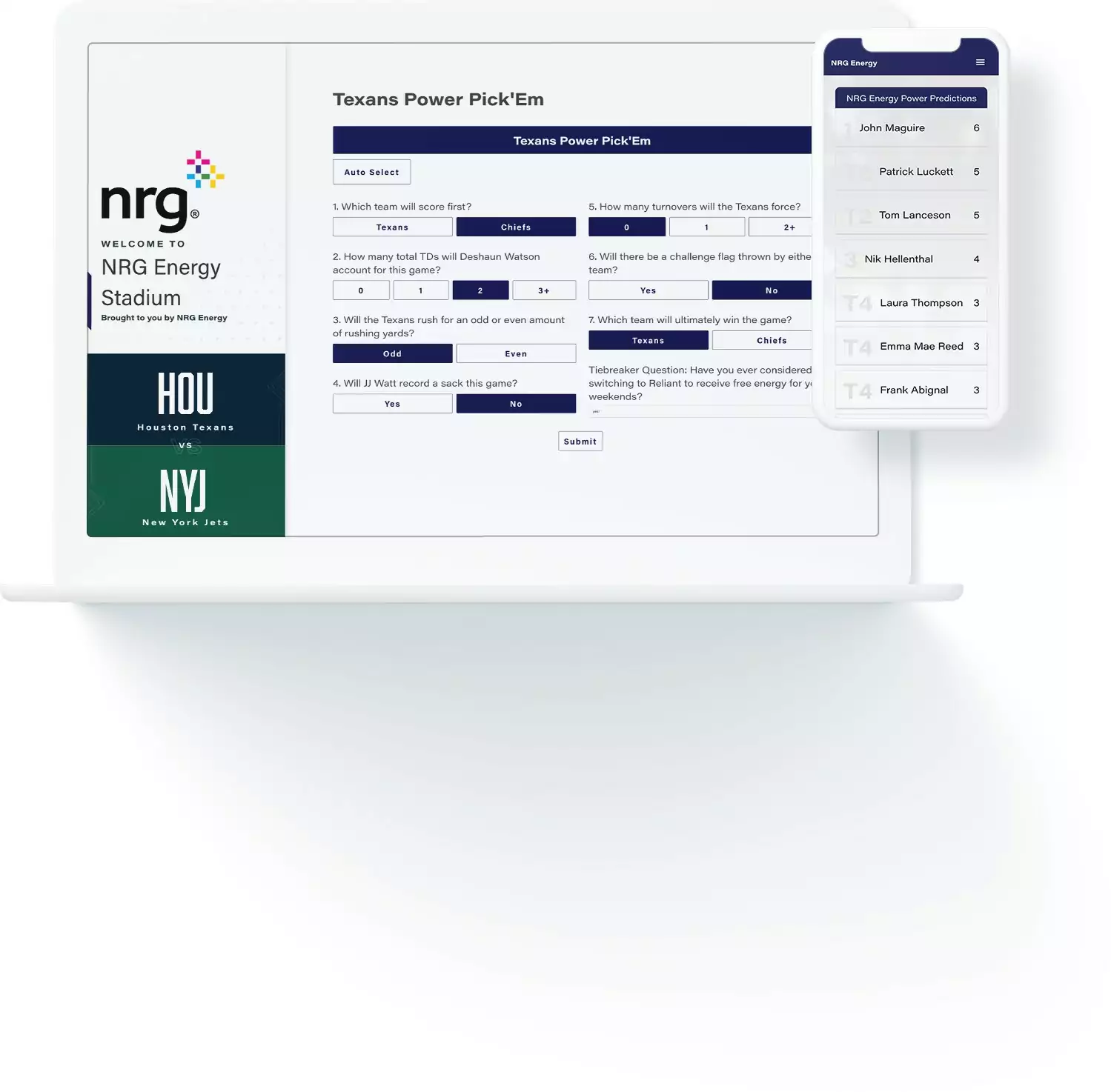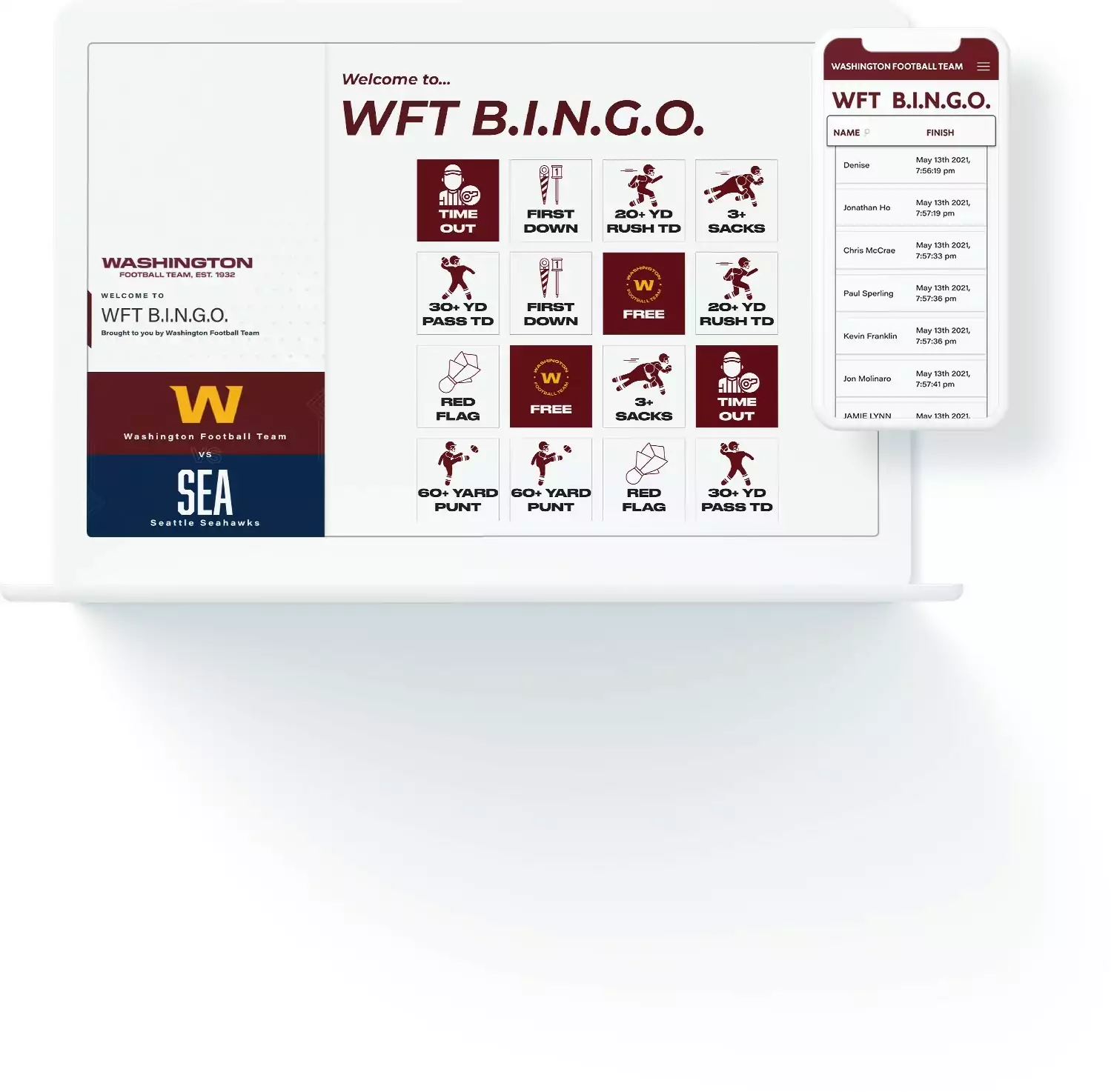 Just like grandma plays, but with sports! This traditional game is perfect for all types of fans due to its familiarity and minimal time investment.
Custom colors and icons to fit your brands style guide
Set a grid of 3×3, 4×4, 5×5, or more
Seamlessly mark off actions as they occur on the field
When a guest's grid has an entire row, column, or diagonal marked off, they can call B.I.N.G.O. to that their place on the leaderboard
A layman's version of popular fantasy game, the Best.Day.Ever. platform enables guests to draft a small number of players to their roster and then watch their score go up as their players perform.
Upload any number of players for guests to consider in their draft pool
Define any number of roster slots available for each guest
Customize the scoring categories to simplify the action or drive competition
Combine with any other score-based game, including Pick'em, for one aggregate score at your event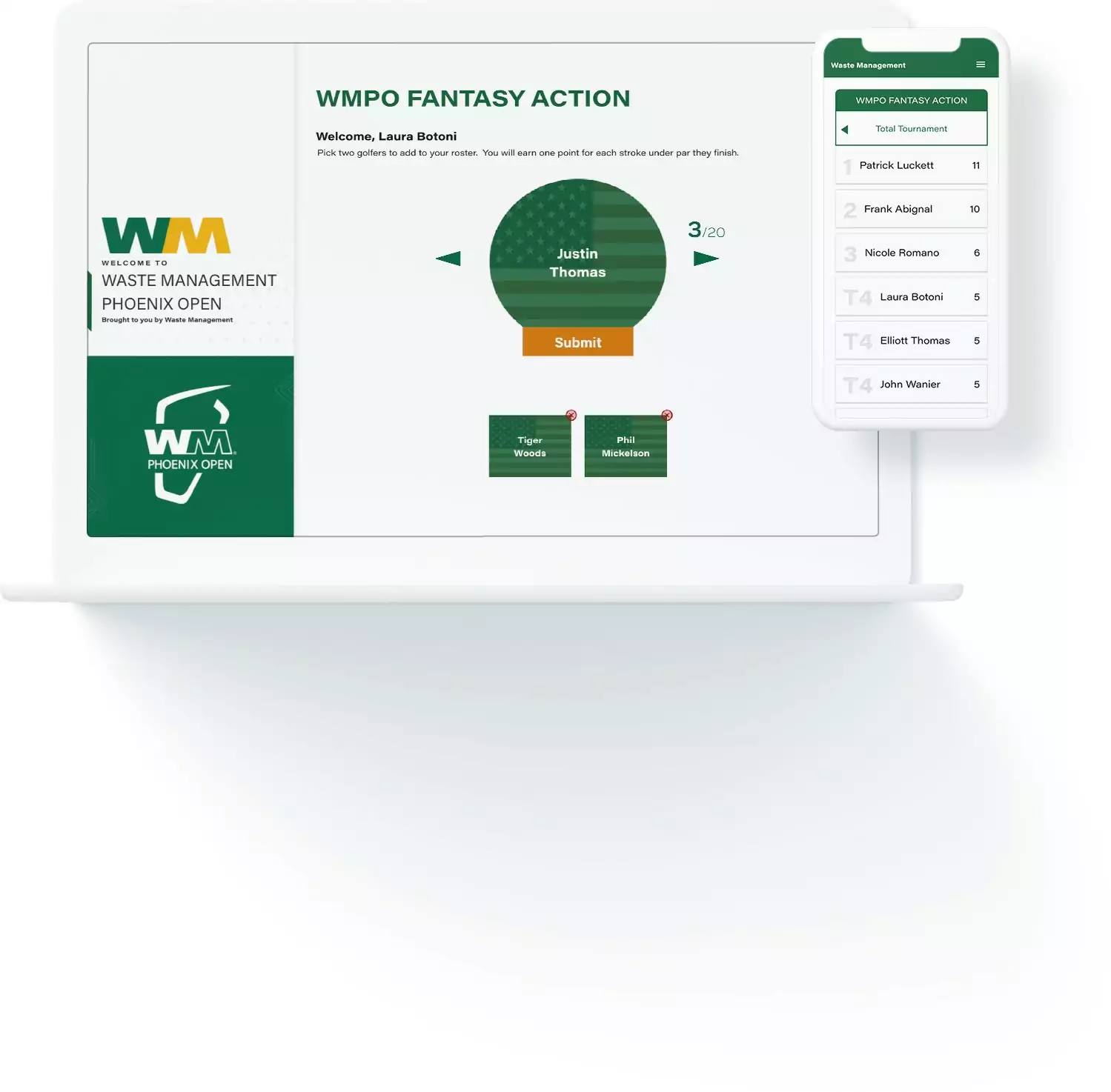 All of our games include the opportunity to capture pertinent data points at registration, which helps verify who is using your tickets and validate your ROI. Additionally, there are a number of customization options ranging from automated email campaigns to logo placement and on-brand colors and fonts.
Consider adding the Best.Day.Ever. Gamification platform to your next premium suite night and ensure your customers know they are appreciated.