Events are a 3 step process — don't forget to finish
Any corporate event, meeting, or presentation that is developed to deliver against organizational expectations will fall flat if post-interaction action items are not executed.
At Best.Day.Ever. we pride ourselves on our before – during – after event approach, knowing full well that the "after" period is just as crucial to ensuring your engagement drives the ROI your organization is looking for.
Below are three of the best.practices.ever. that we employ to master the follow-up.
1. The Who, Why, What Report
For intimate audiences, such as luxury suites at sporting events or executive dinners, BDE has developed a reporting tool in our proprietary platform called The Who, Why, What Report. 
Named for its simplicity, the report syncs with Salesforce and Hubspot to capture WHO was at the event, WHY they were there, and WHAT are the next steps for that specific relationship.  It enables executives and sales leaders to understand at a micro-level the action items needed to successfully capitalize on their hospitality and entertainment spend.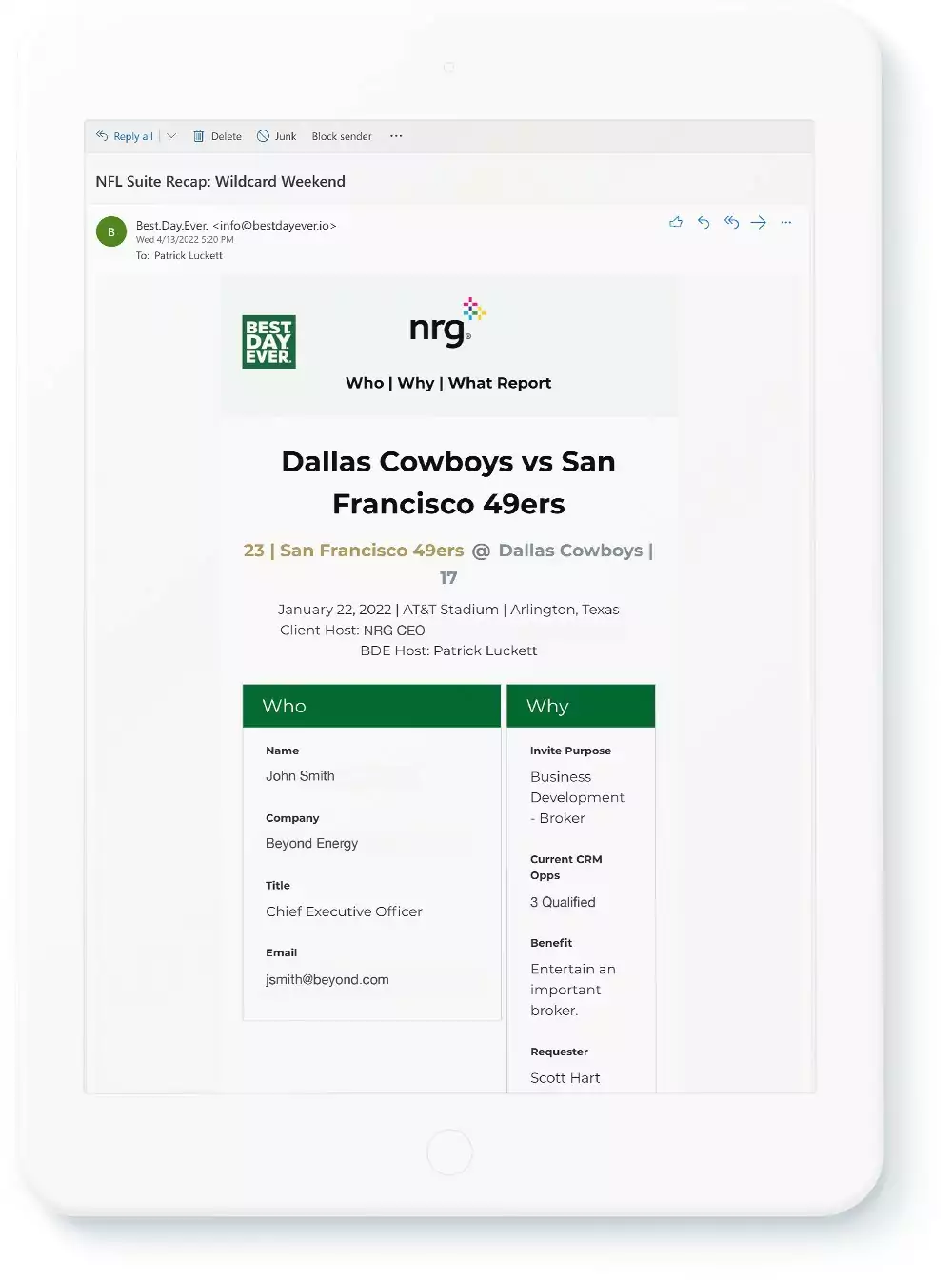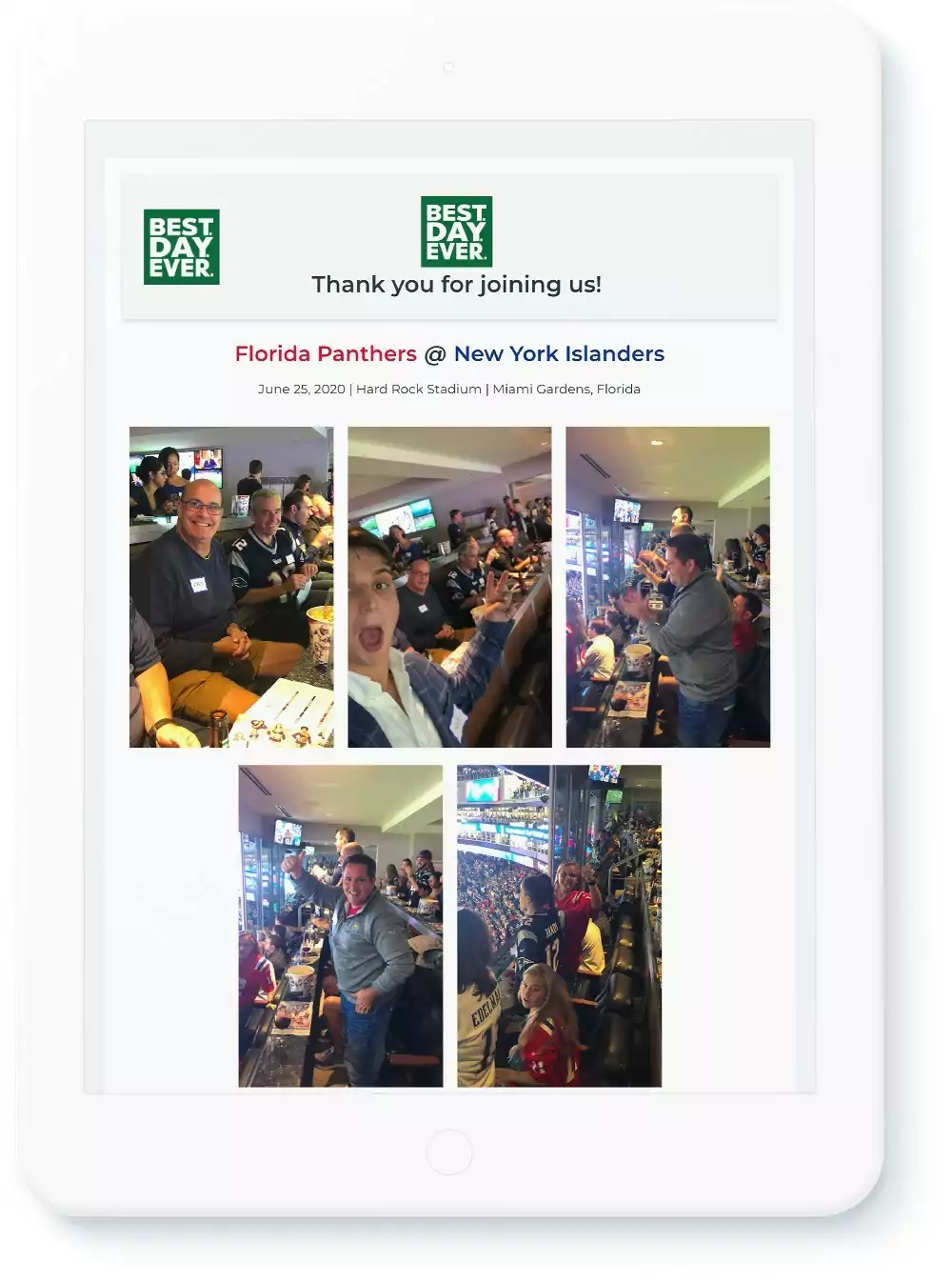 2. The Post-Event Survey
Want to ground your assumptions and enhance your reporting?  Want to drive new leads to targeted inbound sales centers of your company?  Or optimize the guest experience for the next event you throw? Then a post-event listening tool is absolutely mandatory for your next activation.
BDE likes to incentivize behavior around this initiative in two ways.  First, our platform has developed an image report that can be used to send photos from an event directly to the attendees.  This Trojan horse approach has incredible click-through rates as professional and / or kodak photos end up going straight to Instagram.  Tie these photos to surveys or other incentive-laden actions and you will have an email in their inbox that attendees can't wait to open.
3. The Handwritten Note
Call us old souls, but there is just something so nice about pen and paper thank you notes; the sealed envelope, the imperfect handwriting, the dopamine rush that comes with opening one. 
These take time, and as digital communications have proliferated in ways and means, the art of handwritten follow-up has become increasingly rare.  But when done properly, there is nothing that articulates appreciation and drives a relationship forward quite as well as old trusty. 
BDE has made this practice commonplace for our executive and customer engagements.  From scripting to combining with gifts to delivering, and even ghostwriting, we provide all the tools to ensure our clients take advantage of this proven deliverable.
Conclusion
Don't run the perfect play and forget to catch the ball.  Consider adding BDE to your arsenal for customer engagement and be sure your corporate hospitality executes at each stage of your event.