What's a better way to showcase the "Ultimate Tailgate Setup" than to bring it on tour to some of the best tailgate locations in the country?
When tasked with reaching the target audience for TAXA Outdoor's new Woolly Bear Tailgate Edition basecamp, we knew we had to get this gameday-changing product in front of the ideal customer who would view all its unique features as the perfect solution to their tailgating frustrations.
The Go-To-Tailgate Strategy
Football has some of the most passionate fans in the world, and if you're a fan, you know that tailgating culture is a massive part of this fandom. The Woolly Bear offers storage, coolers, a prep kitchen, a television, speakers, a collapsable tent, and an awning for shade — all packed into a lightweight towable trailer. There is a need for this product within this market, and TAXA turned to Best.Day.Ever. to create the demand.
We partnered with Ohio State Athletics, Learfield, GamedayYourWay, Pat's Famous Cheesesteaks, and Warrior Rising to deliver the Woolly Bear to five prime gameday locations: Notre Dame Stadium, the Chicago Bears at Soldier Field, Army v Navy, the Philadelphia Eagles at Lincoln Financial Field, and College Gameday at Ohio State.
Each stop provided valuable interaction with potential buyers, who could see the product in action and context. We loaded the trailer with delicious food and drinks, kept the energy up with music from the speakers and football action on the television, and entertained the crowd with an interactive You Pick 'Em game displayed on the Woolly Bear tv screens.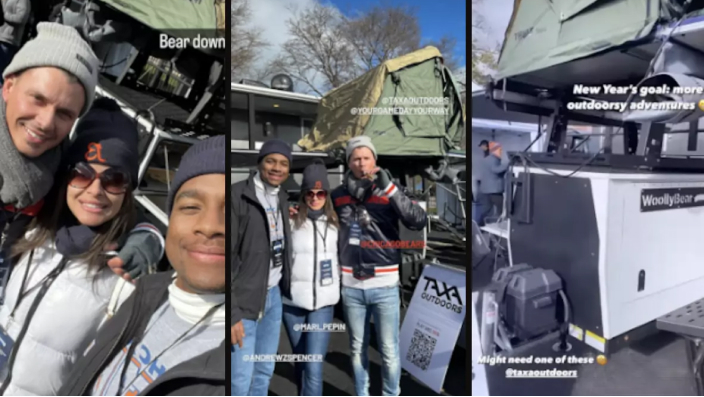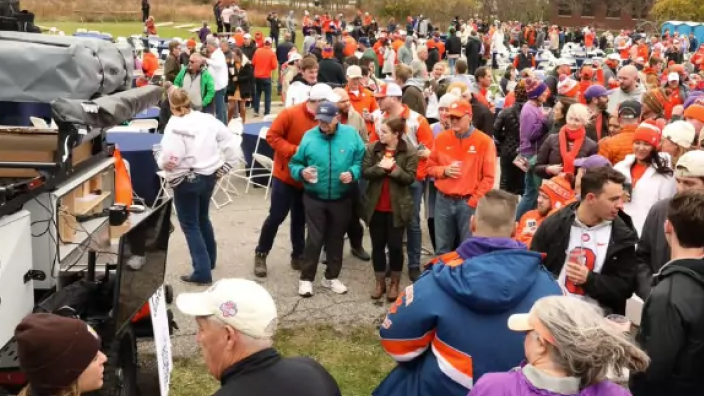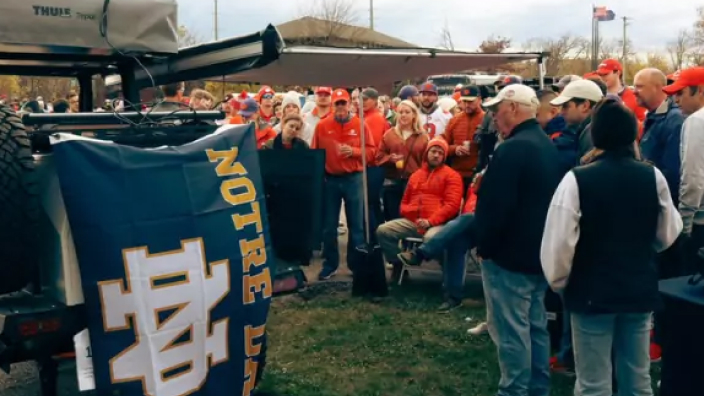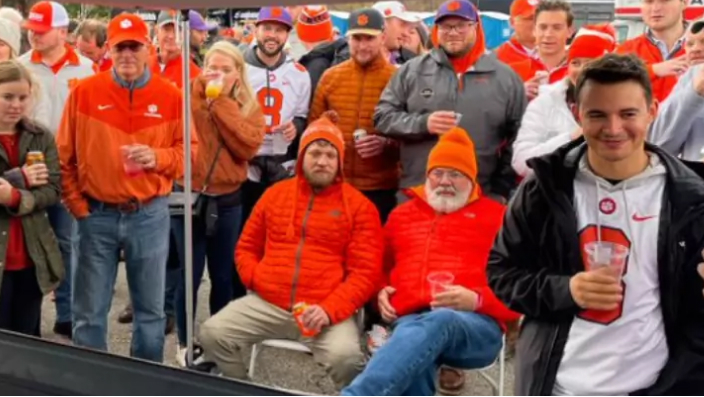 At one point, the TAXA Woolly Bear Tailgate in South Bend, IN, drew in a crowd of more than 1,000 passionate fans! Guests had a great time, showed interest in the product, asked questions, and provided valuable feedback and research on decision-making factors and product features.
Social media influencers, including three contestants from the Bachelor series, were invited to each tailgate, broadening the reach of each event on social media while maintaining specific audience interests. Finding, vetting, and managing the right influencer relationships can make a real difference for your event and create a genuine increase in brand visibility. Estimated impressions of the TAXA brand from this tour are over 80k.
Are you looking to craft a successful go-to-market strategy for your product or service? Best.Day.Ever is ready to help you find your product-market fit, identify your ideal audience and buyer personas, create a plan utilizing the appropriate channels, and execute that plan to the highest standard.