Unique Profiles
Subtext of the title can go here
two lines max
Completion Rate
Subtext of the title can go here
two lines max
Repeat utilization
Subtext of the title can go here
two lines max
The Opportunity
Knowing that the covid-19 pandemic would effect the number of fans they could host, the newly renamed and rebranded Washington Football Team launched the 2020 NFL season with a focus around fan engagement. The WFT developed an innovative second-screen experience "Game Day Live", but was missing a turn-key two-way engagement for fans to participate in the action.
Enter Best.Day.Ever.'s gamification platform, which integrated into Game Day Live and offered Washington Fans the opportunity to play a familiar game, Super Bowl Squares, and get involved in the game. Additionally, BDE's platform collected user data from fans which was able to be repurposed for fan affinity and reselling programs.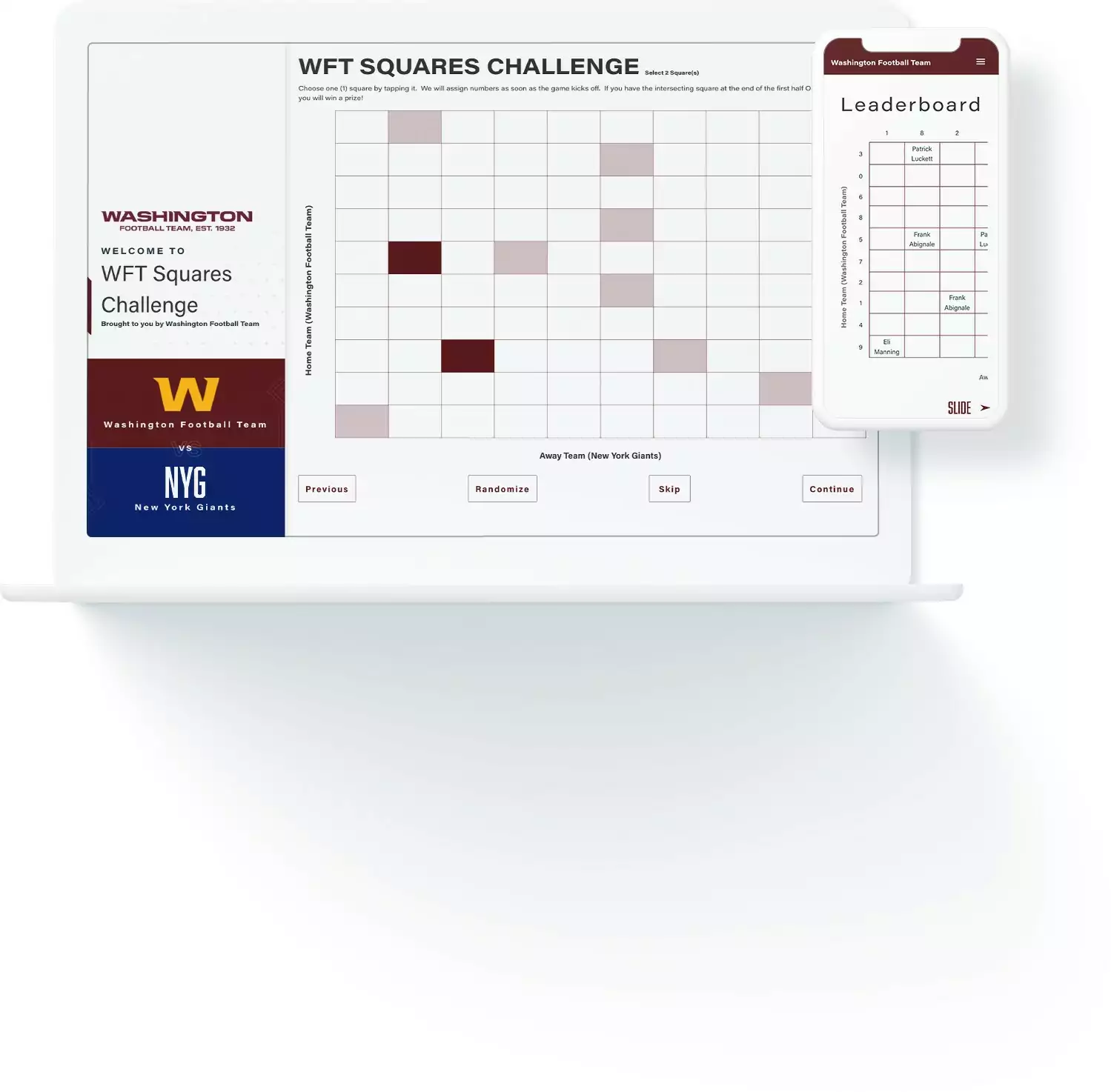 "
The Washington Commanders were searching for a way to enhance the fan engagement on our newly released second screen experience. When we met with Best.Day.Ever. it immediately became clear that we found a partner willing to collaborate with us and achieve our goals. Their gamification platform seamlessly integrated into our Game Day Live Center and fans have really enjoyed the opportunity to play the Super Bowl Squares Challenge while they cheer on our team."
– Christian Matthews, VP of Strategy & Sponsorship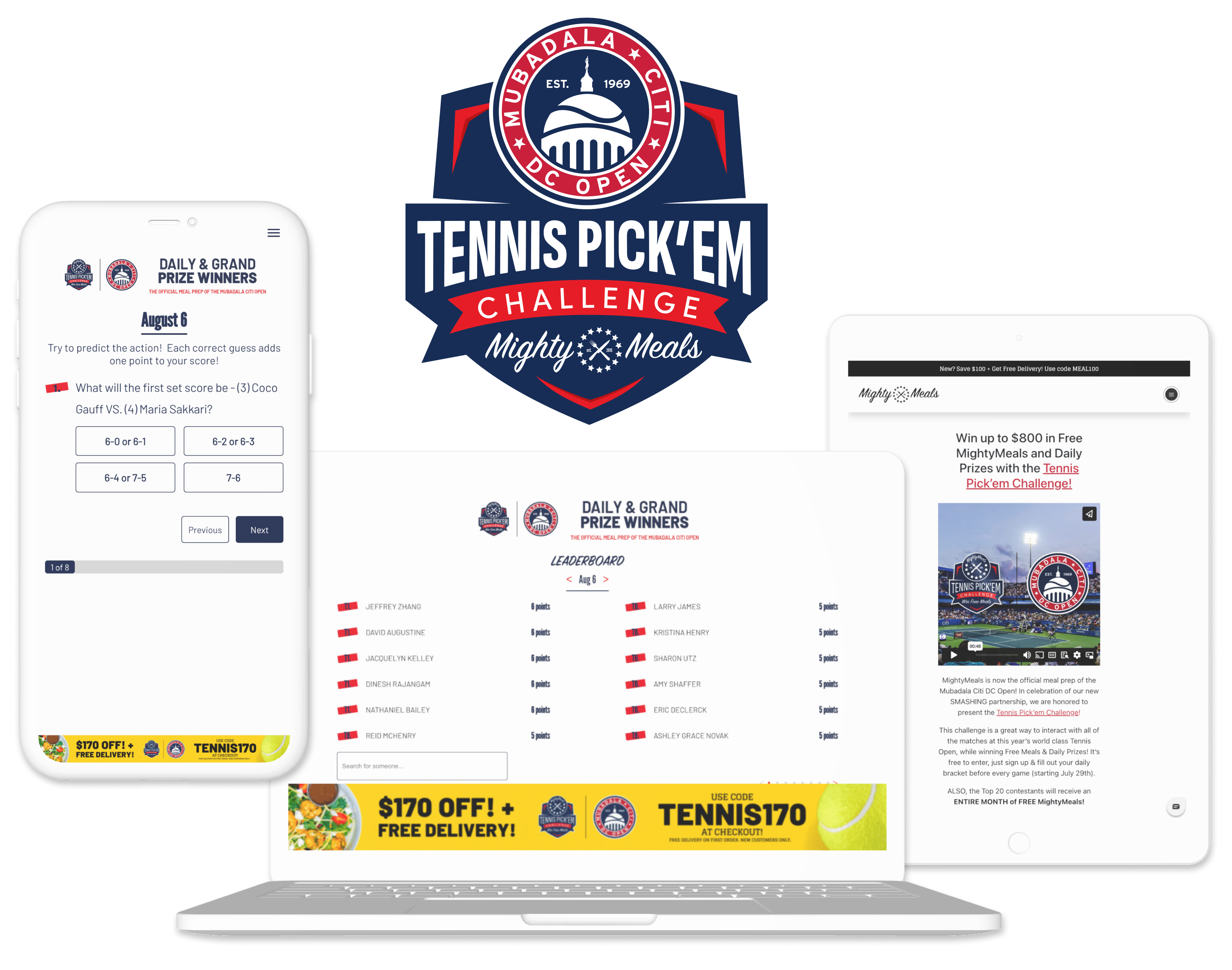 MightyMeals partnered with Best.Day.Ever. to create a gamification-driven activation during the Mubadala DC Citi Open Tennis Tournament. The strategy yielded a 27% organic reach increase, boosted monthly order frequency from 1.37 to 2.39 times, and achieved an exceptional 3,000+% ROI. The intuitive Pick'em challenge and multi-platform integration showcased gamification's potent impact on engagement and brand growth.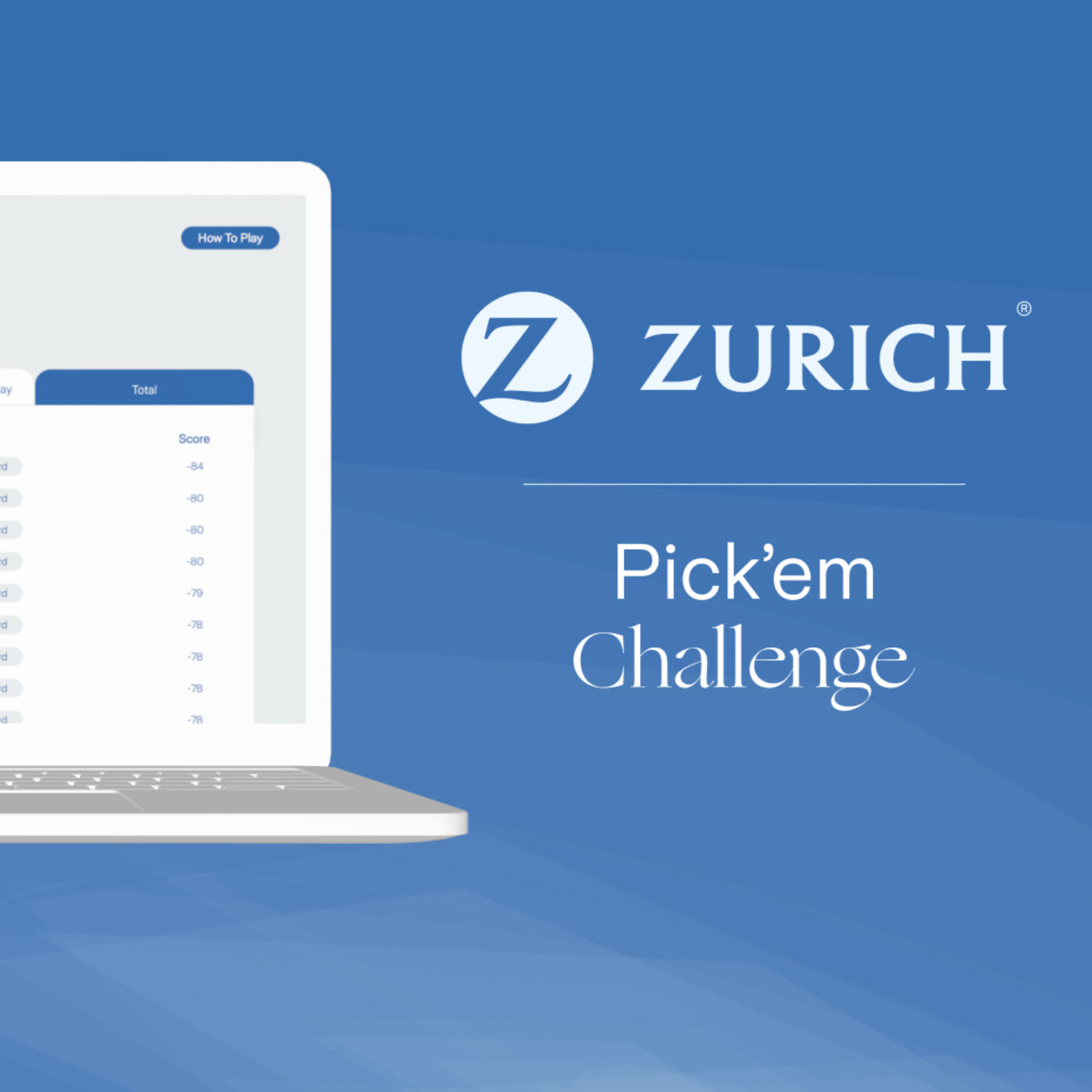 Seeking a way to drive two-way engagement around their title sponsorship on the PGA TOUR, F200 Zurich Insurance engaged with Best.Day.Ever. to develop two unique gamification activations that enabled guests and employees to get in on the action and compete for prizes.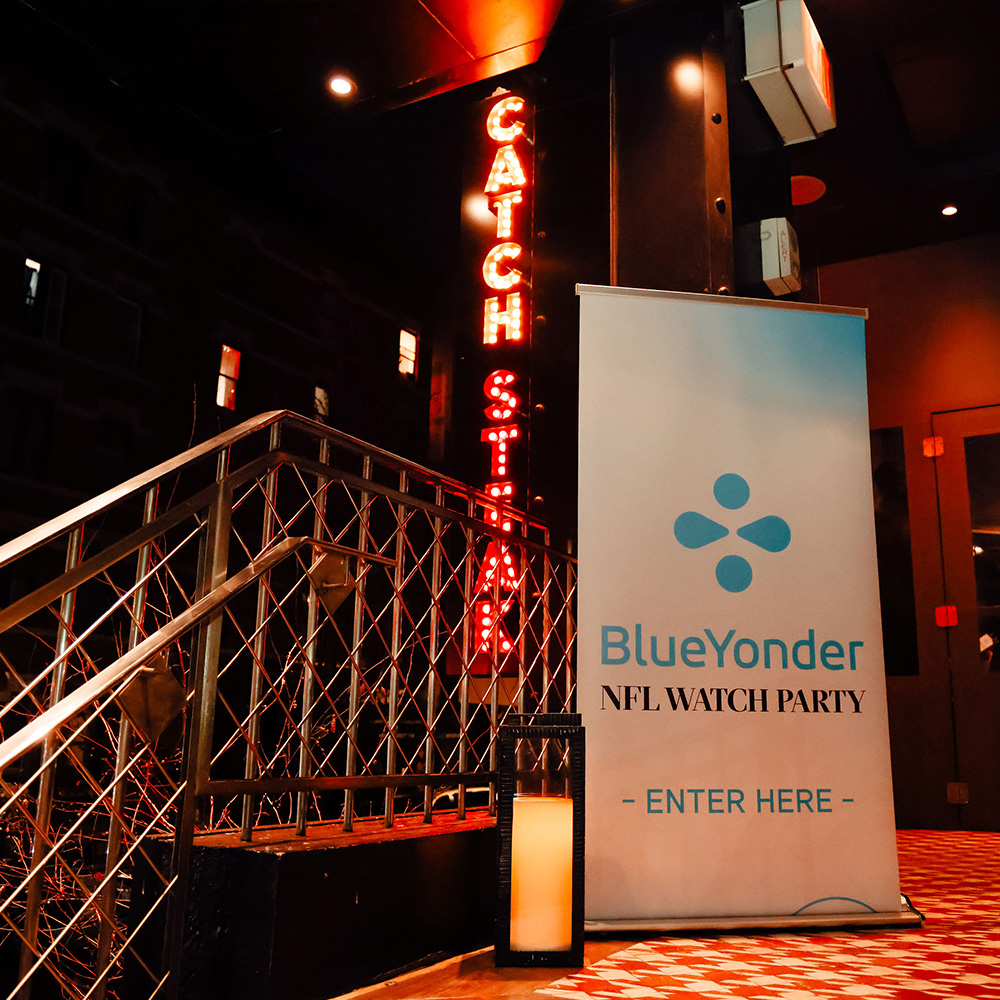 Blue Yonder, the world leader in digital supply chain transformations, was looking to make a major impact at the 2023 NRF Conference. They turned to Best.Day.Ever. to create a one-of-a-kind NFL Watch Party with Eli Manning.